Hi I'm Nadia,
I am so excited to have the opportunity to be a part of the Australian Yoga Academy community, sharing with you more about what I do, and why I do it. For those of you who have experienced Reiki energy before you will know what I am talking about when I say, 'It just makes your feel better, lighter, more content and connected.' For those of you who are yet to experience it, it can be hard to get our mind around how it all works. Hopefully after reading this, you feel inspired to explore it more.
My intention is to share with you my personal experience and perspective to support you in being more open to the magic of Reiki.
Picture this: Mid 30's, juggling the balls of life (Mum, wife, friend, co-worker, social life, running the home, all the other commitments, doings & beings) and totally caught up in the corporate world. It felt like a hamster wheel style of life, and in hindsight it totally was. I was one hundred per cent pouring from an already empty cup.
The old saying of 'If you don't take charge, the universe will step in' played out. My stubbornness to sustain success over listening to what my mind, body and soul really needed, reigned over me choosing and prioritising meeting the needs of everything and everyone around me instead. In 2019 I was in Melbourne for a work conference, on my flight and travels home there was a string of terrifying events that left me unable to work, unable to have control over my nervous system, and my short-term memory was failing me. I didn't listen, the Universe stepped in.
After many Psychologist, Psychiatrist and Psychotherapy appointments, I still felt lost, deflated, and a wounded mess. Going from being what I believed to be 'successful' I felt like my whole world had crumbled, and I was desperate. I was open to anything and everything. It was then that a friend suggested I explore Energy Healing.
I was mind blown by the results I experienced. I was feeling better, my mental cognition was improving, I began socialising again. It evoked within me a burning desire to understand HOW energy healing really worked. I researched, studied and learnt the modalities so that I could really get my head and heart around this amazing new 'thing' that had turned my world around.
I believe that everything around us is energy, including us. Reiki can be thought of as the conscious energy that flows through me (a practitioner) to you. The process has been known to clear all negative thoughts, emotions, memories, and even physical pain that is stored in your physical and etheric energy bodies.
If you are curious to know more, I encourage you to do your own research, and book in for a face to face or distant session with a practitioner. There are so many amazing stories of a huge variety of conditions being improved and resolved that seemed to have no response to other treatments, medicine or modalities.
My diagnosis of PTSD felt heavy, and the result was a disabled ability to function normally on a physical, mental and emotional level. The part of my life that was taken from me from the accident, the trauma and injury has now been hugely replaced by Reiki and energy work. I feel like the universe moved the corporate world out of the way, and the domino effect was huge. Anything that wasn't aligned with my true path, or for my highest good was being cleared away, which I didn't realise at the time.
So how does it work? Well, I describe REIKI simply as being like wi-fi: You can't see it, but the energy is 100% being sent from one place to another. I hand on heart recommend Reiki to everyone. I always say that you will never know, unless you have a go. Reiki is waiting for you, to support you, to nurture you, to bring you closer to YOUrself at a soul level. My passion is to share this Magic with as many souls as possible. I would love to hear from you if you are interested to find out more about any of my offerings.
My current offerings: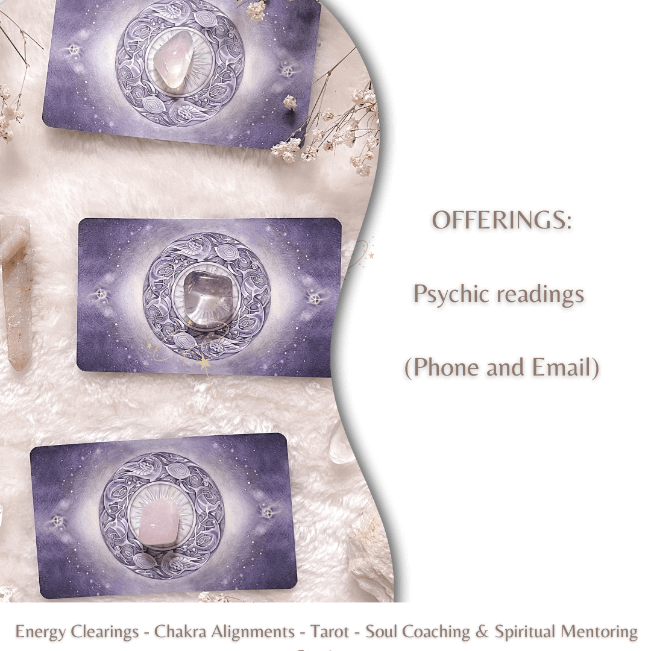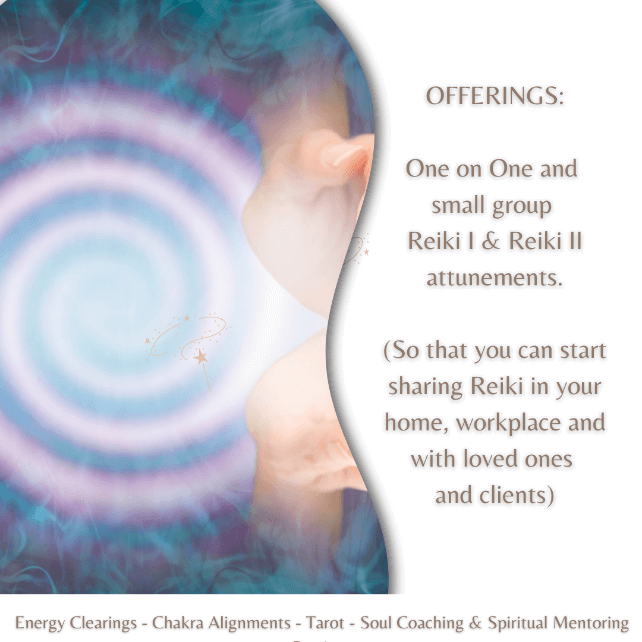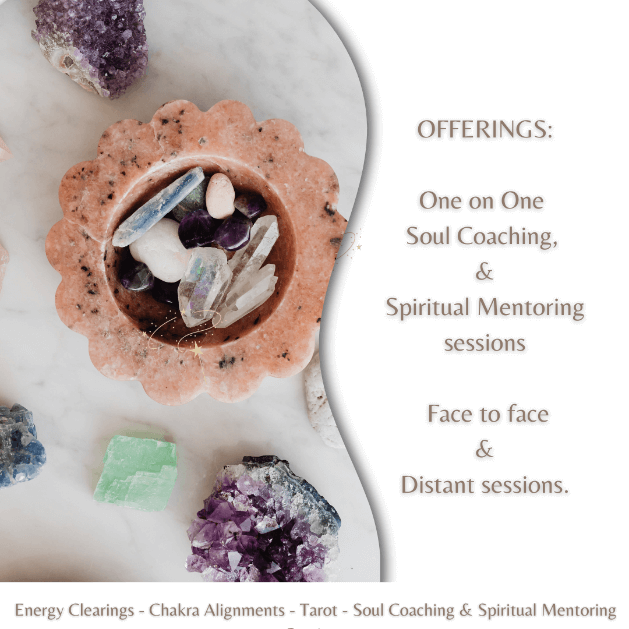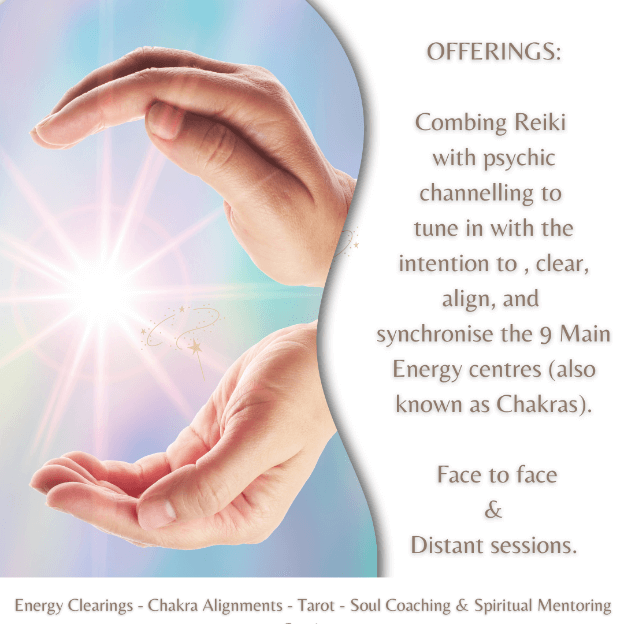 Thank you for taking the time to read, I hope your week is full of love, light and happiness. I look forward to connecting with you soon and sharing the magic and universal energy we call Reiki.
X Nadia