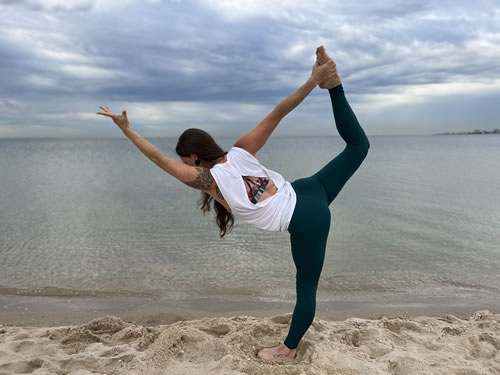 Flow Classes
CLARITY. BALANCE. UPLIFT.
AYA's flow classes are open to all levels of experience as variations and modifications of the poses are offered in every class. Classes are specifically designed to help address the common issues which affect us all as the result of the ergonomics of our modern lifestyle, e.g. (prolonged sitting, driving, deskwork etc).
This class is a comprehensive and balanced physical and mental experience, designed to 'recalibrate' your energy via use of a variety of postures and practices, aimed at improving your general posture as well as increasing your flexibility and strength. This class will leave you feeling uplifted, refreshed and integrated from head to toe.
All classes are conducted in a warmed room to provide a therapeutic amount of deeply penetrating warmth into the body.
Flow classes will leave you with increased overall physical energy and will help boost your mental and emotional clarity.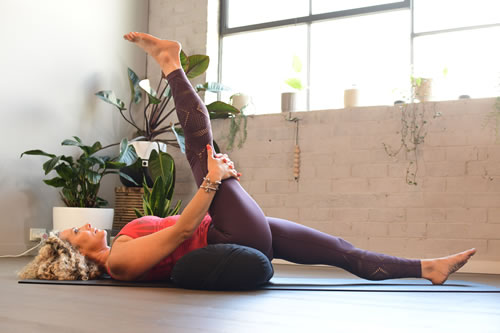 Flow & Release
TARGET. GROUNDING. REST.
AYA's Flow and Release classes are suitable for students with all levels of experience and combine the best of Flow classes with the best of Yin, and include some targeted myofascial release work.
These classes will typically start with thoughtful vinyasa sequences to warm up the body and to help relax the mind. The yoga room will be gently heated to allow for maximum relaxation and releasing into the poses and to keep you warm as we spend a significant proportion of the class on the floor. In these classes, we will be using tennis balls and yoga equipment to release muscles in target areas such as in the upper back region and gluteus maximus.
Some Yin shapes may be included to help accentuate the grounding experience and as always, the class will finish with either pranayama (breath work) or meditation to ensure you are fully rested and relaxed.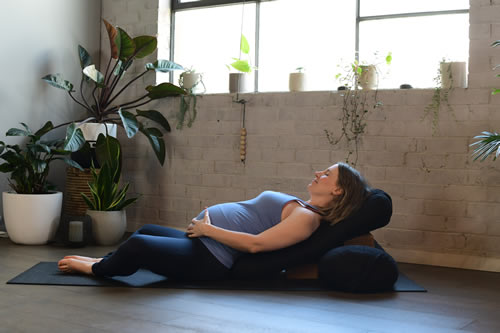 Prenatal Yoga
GROW, PREPARE, NURTURE.
Prenatal yoga is provided by Melanie Mackintosh, one of Australia's leading prenatal yoga teachers, through 1:1 privates or small groups by arrangement. Melanie has designed a series of practices including breathing for pregnancy, labour and beyond, therapeutic movements for optimal birthing and relaxation/meditations to calm the nervous system. Please contact Melanie directly to arrange a session on 0413 298 132.
Melanie also regularly conducts Hypnobirthing Australia's Positive Birth Program for a calm and empowered birthing experience.
Livestream Classes via Zoom
Join us from the comfort of home through Livestream on Zoom!
Every class on our standard schedule is available in this format. You'll need a quiet comfortable place to practice. A yoga mat is advisable but not necessary. For yin classes, you'll need a bolster (or 2 x bed pillows), a yoga strap (or a scarf or belt) and a block (or a small, firm cushion).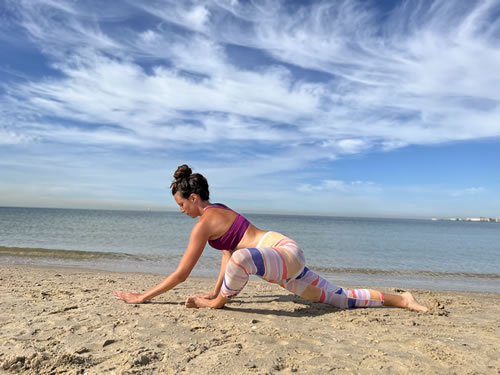 Yin Classes
RELEASE. UNWIND. PRESENCE.
In AYA's Yin yoga classes, the room is invitingly warm and the practice is slow and nurturing.
In the tradition of Yin, the practice is primarily floor-based and each pose is held for one to two minutes at a time, often with the support of yoga props. This allows for maximum circulation to the fascial body and to achieve the benefits of the practice.
The slow pace and long holds of a yin yoga practice also help you to turn your attention inward and to reach a deep, spacious, meditative state to counter the stress of everyday life.
Yin yoga classes are accessible to everyone, regardless of age or experience.
AYA On Demand
For yoga and meditation 24/7, we have a library of pre-recorded classes with all your favourite teachers across all your favourite styles.