​Naturopathy / Life Coach / Reiki / Massage
Hi everyone.
I am Tegan and I'm delighted to be part of the AYA Community.
I am a Naturopath, Remedial Massage Therapist, Reiki Master Practitioner and Holistic Life Coach.
I have a unique set of skills to help you to achieve your health, wellness and personal transformation goals.
As a Naturopath, I specialise in stress, anxiety, energy and mood imbalances along with the digestive or hormonal issues that often accompany them. I utilise nutrition, herbal medicine, lifestyle modifications and mindset-work to treat the root cause of the issue and get you back on the road to wellness. Please see www.tegannarelle.com.au/naturopathy for the types of health concerns I work with.
I am also an experienced Remedial Massage therapist, specialising in trigger point therapy and myofascial release to relieve muscle tension and aches and pains.
As a Reiki Master and Crystal Healer, I also offer stand alone sessions or blended with massage for the ultimate relaxation experience or as a way to step into the world of energy healing.
I look forward to helping you with my special approach to Life Coaching philosophy. This is where I fuse together Life Coaching, Naturopathy and Reiki to bring a mind, body and spirit approach to healing and transformation. I love working with women who have big dreams and want to live an extraordinary life; who want to balance personal development and growth with mindfulness and wellbeing.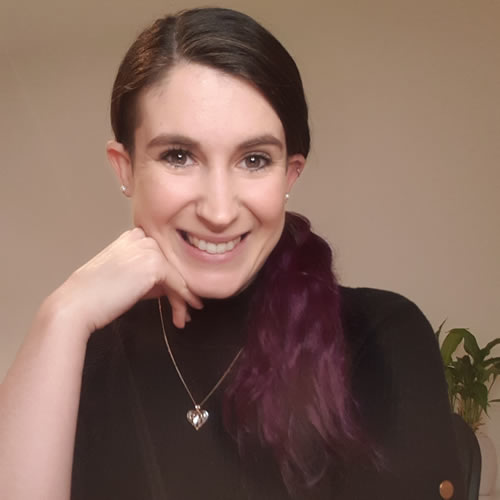 I am pleased to offer the AYA Community special rates for the services that I provide (quote AYA to apply the discount).
Holly Josephine is a Massage Therapist and Reiki Practitioner with over 10 years of experience in the health and healing field.
Holly is a practical yet intuitive practitioner. She works with your body to shift both physical pain and emotional blocks – ultimately bringing you more in tune with your path and into the present.
Holly has been practicing Reiki on herself since learning from her parents as a child, and has been working formally with clients as a Reiki master for several years.
Holly's favourite offering is a Massage + Reiki combination. She will meet you where you're currently at and bring your body and spirit into balance – leaving you with an overall sense of peace and relaxation. Holly also specialises in pregnancy massage and Reiki, and loves helping women connect with their babies.
Holly is offering 10% off all appointments to the AYA community and is available on Mondays, Fridays and Sundays.
Please contact via email or phone for bookings; 0433 354 558 or hollyjosephineputna@gmail.com.